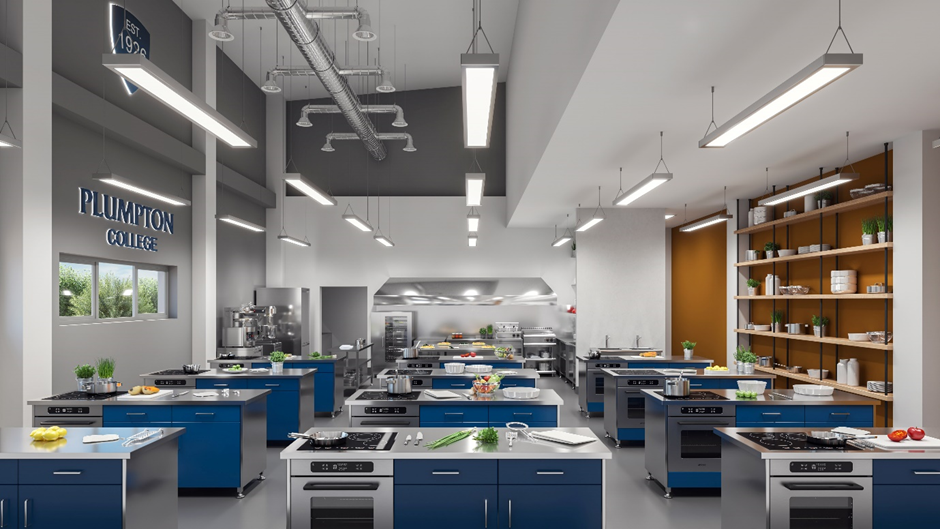 Plumpton College has received £4.4 million in funding to invest in a new training, education and skills development center in the South East.
Work has begun on the new agribusiness hub being built at the heart of the 2,500-acre campus near Lewes. The center will provide the wider agriculture, food and land management industries with up-to-date training and skills support for post-Brexit rural businesses. The hub is expected to be completed in the winter of 2022.
The two-storey building is co-funded by the college, the South East Local Enterprise Partnership (SELEP), Virgin Money & East Sussex County Council and will create a networking hub for knowledge transfer, training and business improvement .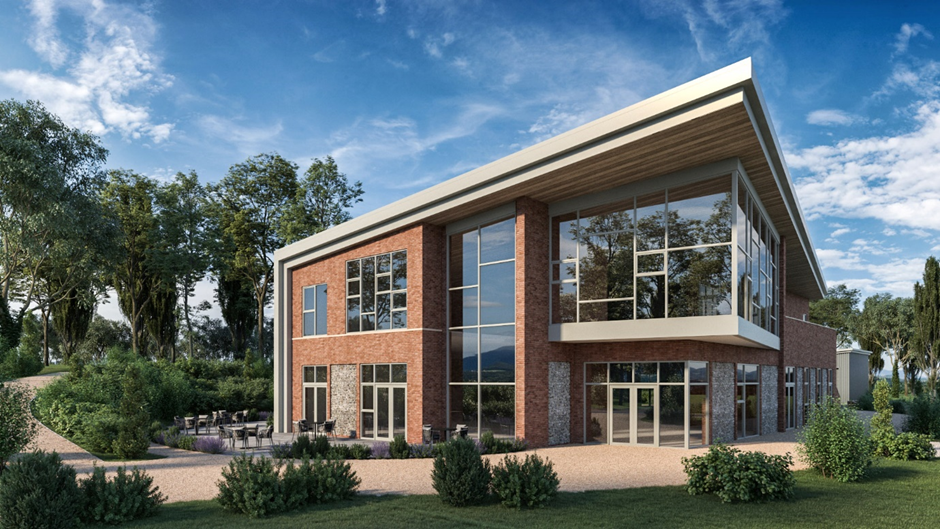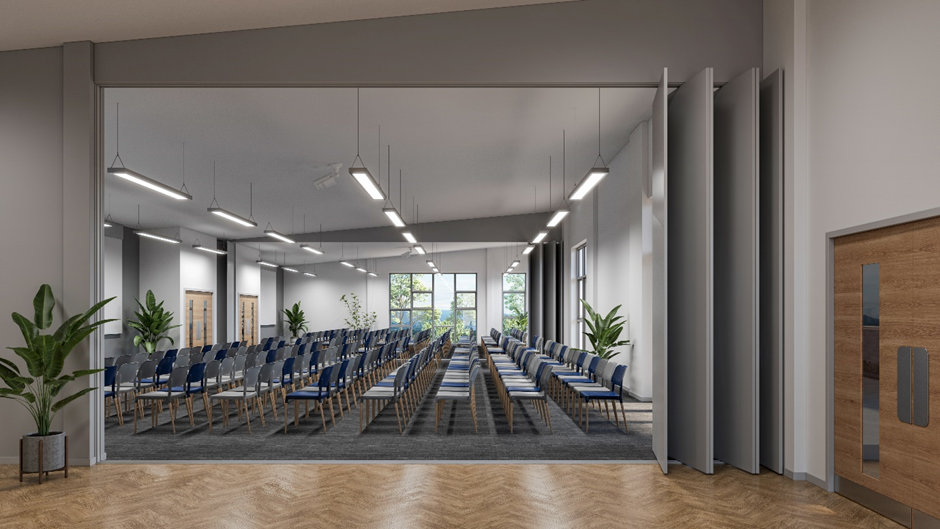 Facilities
The hub will include:
Improved space for businesses and college students to meet informally and hold meetings.

Flexible and inspiring lecture theaters and conference facilities that can accommodate 300 people.

Commercial training kitchens for training in food trades and bakery apprenticeships. The facility will be used by schools, the wider community and charities to provide outreach education as well as for existing university apprentices following restoration pathways.

A café offering products from the Plumpton estate.
Protect heritage
While undertaking construction work, the college is also careful to maintain its environmental strategy and management of the estate as custodian of the South Downs National Park. The hub will be built to the highest sustainability standards and will carry a BREAM rating of excellent, have a sedum roof, a smart building management system and draw heat for a biomass power plant. Habitat and biodiversity improvements, including improved plantings, hedge planting projects in partnership with the Sussex Wildlife Trust and the creation of new habitats on campus, are already underway.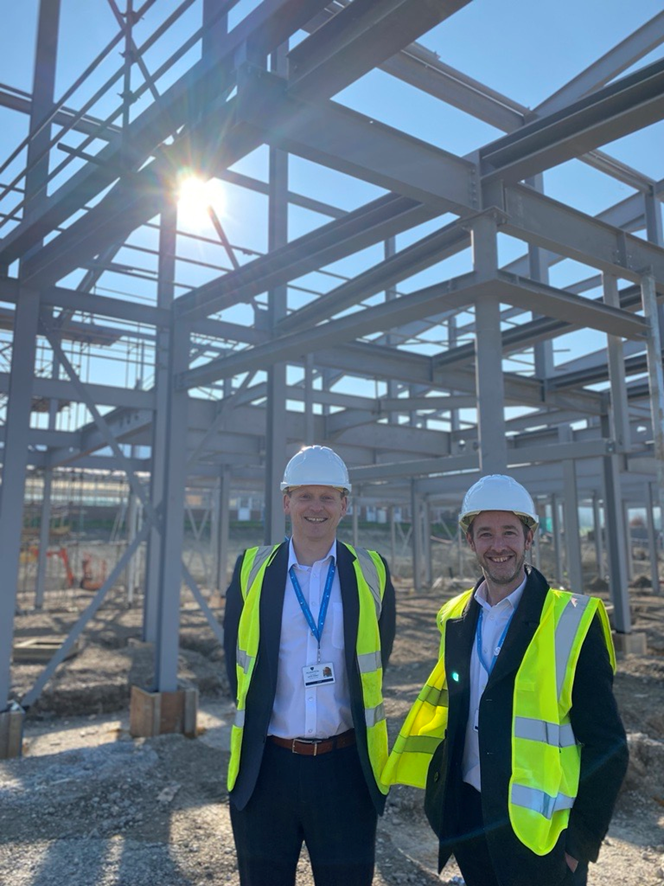 Director Jeremy Kerswell shares:
"After Brexit, our sector will now rely on a better supply of more highly skilled, educated and enterprising entrants. There is a national shortage of skilled technicians in the land sector.

These facilities will allow the college to meet the demand for skills through opportunities that are not currently offered elsewhere in the South East, such as teaching in the agribusiness sectors of butchery and baking. The additional capacity, using the latest technologies, will enable better research and innovation for these industries and a specialized space for rural businesses to connect, stimulate and embed trade improvements and policies, and link to export markets. .
Plumpton College, which has one of the largest university farms in the country, has invested in improving its agricultural business, including farm animal production technologies for its sheep and beef facilities and a new hog unit of £1.2 million. The existing dairy unit now includes the latest Lely A5 automated milking stations for astronauts and cow welfare improvements also sponsored by Lely Atlantic.
New Biosecurity Center
From September 2022, access to the farm for all visitors and staff will now be via a new Biosecurity Center, designed to meet industry standards for health and welfare management animals. He will ensure that all visitors have the appropriate PPE and briefing before entering Lambert Farm to ensure the safety of all staff, students and livestock. The farm is now also accessible via a new visitor walkway above the farm into the dairy viewing platform and teaching facilities without the need to go to the animal areas.
Investments in Agri-Tech
Lambert Farm has also secured sponsorship from Lely Atlantic for the latest Agri-Tech developments for the dairy industry. Earlier this year, a Juno automatic feed pusher and a Discovery automatic barn cleaner were both installed. Over time, the dairy herd will be split to present two different milking systems. 120 high index cows with an average of 12,000 l per cow from the existing high yielding Holstein herd learn to milk themselves using the automatic milking robots. The number of remaining cows will be increased to 150 cows and a crossbreeding plan will be implemented. This herd will be managed in a more traditional manner, producing 8,000 liters per cow with an emphasis on forage milk using a rotational grazing platform during the summer. This ensures that the future generation of farmers are at the top of the industry after graduation, able to use different systems in the workplace.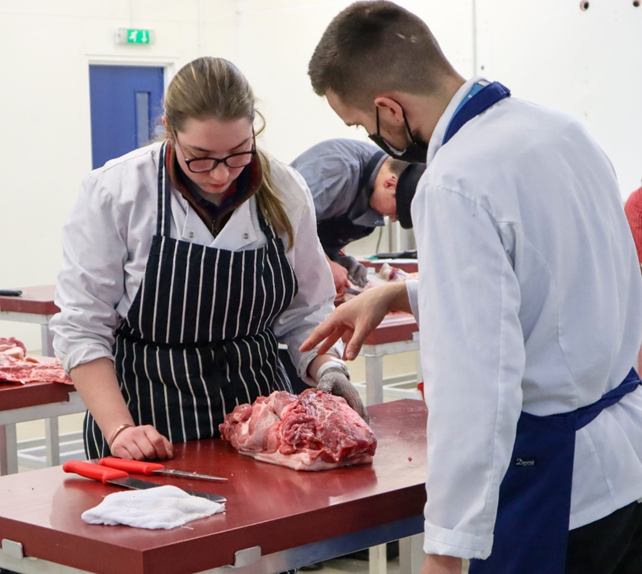 New meat processing center
Plumpton College is responding to national food skills shortages by opening a brand new meat processing education and training center on its university farm.
The college is one of the only providers in the Southeast where students can train as an apprentice butcher. Lambert Farm's new meat processing center has been funded by the Rural Payments Agency and the South East Enterprise Partnership to help farms diversify and become more resilient.
The centre, which can accommodate up to 12 students each in their own butchery, includes facilities to introduce students to all aspects of butchery which they can use in the workplace.
The facility is unique in that it sits at the heart of the college's commercial farm which includes beef, sheep and hog businesses. This provides students with an enriching experience not offered anywhere else, from farm to fork, to spending time learning knowledge from our farm and farming team with animals, to the skills of processing, then finally the supply route to market through our retail space and butcher counter. at One Garden Brighton.
New pig unit from farrowing to finishing
Lambert Farm has also recently upgraded its piggery facilities, moving to new modern accommodation using NEDAP's latest Agri-Tech automatic feed and bedding technology, to improve welfare and showcase developments from industry to students. The high-welfare unit produces farm-assured red tractor hog. Pigs will benefit from improved space, bedding and ventilation, including improved welfare for farrowing sows.