Defra has released its latest 'Agriculture is Changing' information which details how farmers and land managers will be rewarded for doing even more to improve the environment while producing high quality food and other products.
Download the brochure by clicking on the image below: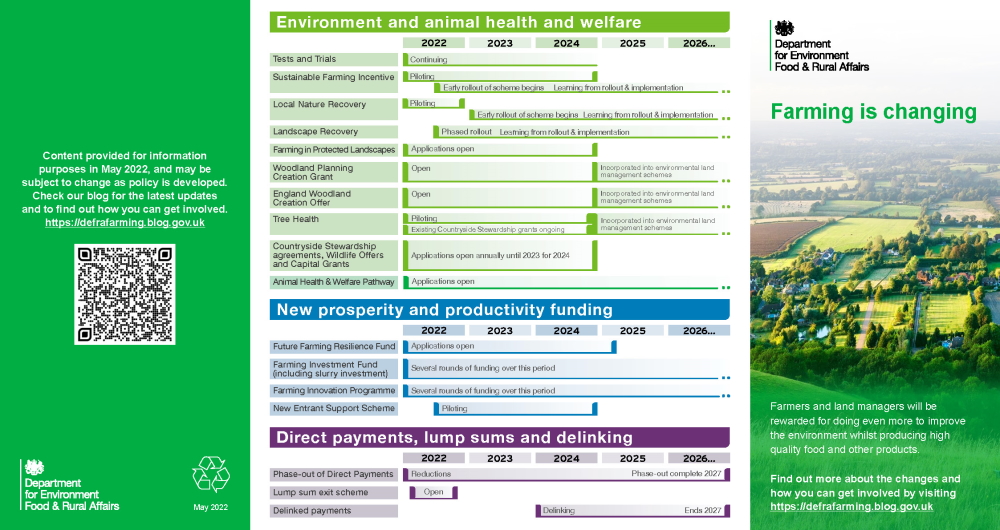 ---
The leasing working group
Defra would appreciate your time and support in completing and sharing, if applicable, the survey below which was created by the Leasing Task Force.
The working group has developed this survey of rented land in order to better target the independent recommendations that it will make to Defra on how to improve the arrangements for sharecroppers.
The survey can be completed and shared using the following link:
Qualtrics Survey | Qualtrics Experience Management
The survey will close the week beginning May 30, 2022.
More information about the band can be found here:
Launch of a new task force to support sharecroppers – GOV.UK (www.gov.uk)
If you have any further questions regarding the Rental Working Group, please contact FFCPengagement@defra.gov.uk where a member of the Defra team will get back in touch as soon as possible.