National law firm Weightmans started the year with the appointment of four new partners, spanning its specialties and offices, to support the firm as it grows.
Antony Ball has been named to the family team at Weightmans Leeds office.
He joins as a partner of Knights (formerly Keebles), bringing over 20 years of experience in finance and children's cases, including complex cases involving pre-nuptial assets and inherited wealth.
He is a Certified Mediator, Collaborative Lawyer, Certified Resolution Specialist, and a member of the Law Society's Advanced Family Panel, with expertise in drafting pre- and post-nuptial agreements and cohabitation agreements.
Additionally, Michael Balmer joins the Manchester office within the regulatory team, specializing in commercial and financial crime. Louise Miller joins the Newcastle office, leading its wills, trusts and estates team. And Nicola Pegg is based in Birmingham in the corporate health sector practice.
John Schorah, Managing Partner, said: "Our four new partners join us at an exciting time for us as we seek to expand our management team and deepen our expertise in our core sectors.
"They bring a unique range of skills and specialties, with appointments to the family and wills, trusts and estates teams significantly strengthening our offer to individuals.
"These appointments demonstrate the value of our long-standing reputation as an employer of choice in the legal industry, allowing us to continue to attract top talent in their respective fields.
:::
Yorkshire law firm Lupton Fawcett has appointed a new chief marketing officer to support the next phase of its growth.
Lauren Perry will lead the company's branding and marketing activities as it continues to expand its customer base and service offering.
She brings more than 10 years of corporate marketing experience to this position, gained at companies such as Clarion and DLA Piper.
Managing Partner James Richardson said: "Over the past two years we have invested in our infrastructure and in evolving our service offering which has placed us in a strong position to meet the changing needs of our customers as the region continues to emerge from the shadows. of the pandemic.
"Our success is based on the expertise of our staff and the quality of our advice. Lauren's experience and marketing skills will be invaluable as we continue our efforts to become the region's law firm of choice.
Perry added: "I am delighted to join Lupton Fawcett at a time when such an opportunity arises for the company.
"He already has an impressive client list and excellent reputation and I look forward to working with James and the rest of the team to spread the word and help achieve his growth ambitions."
:::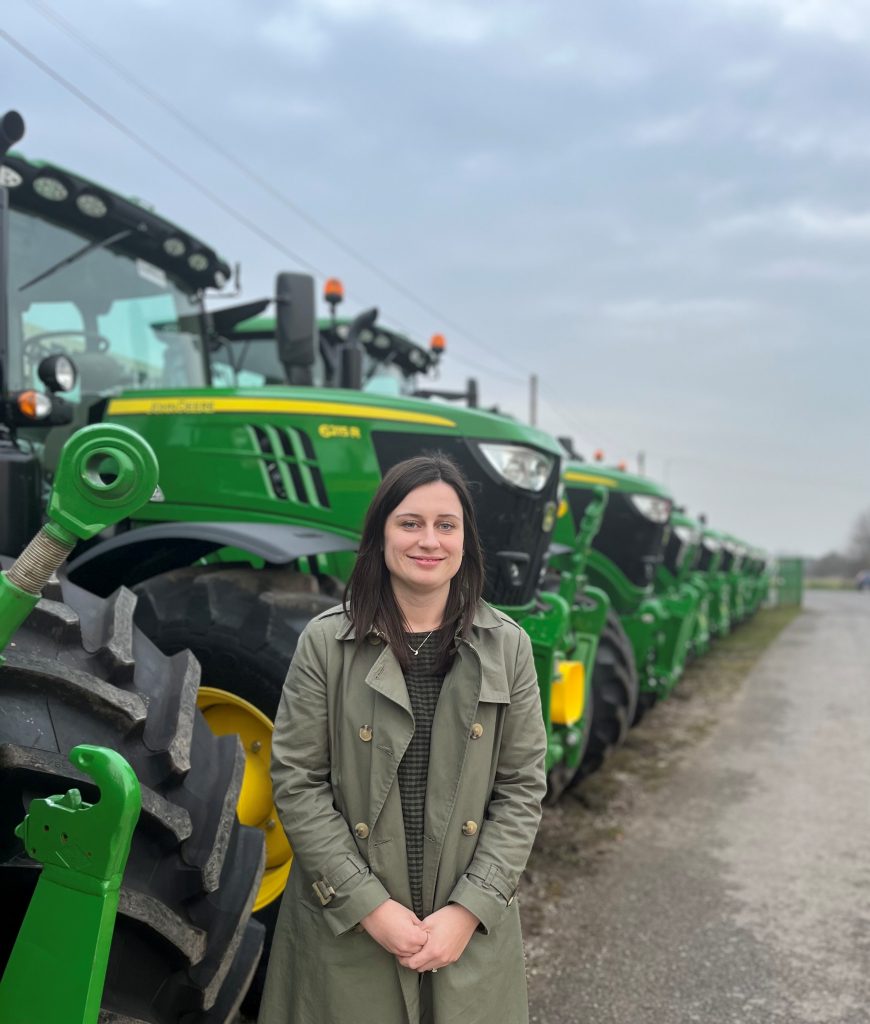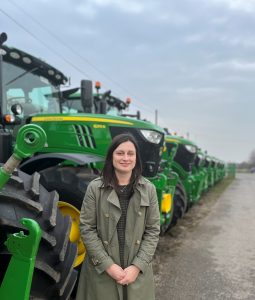 Ripon Farm Services (RFS), an agricultural machinery supplier, has appointed Sophie Allanby as Marketing Manager.
Allanby grew up on an arable farm just outside Malton and was actively involved in her local Young Farmers Club.
She holds an Honors Bachelor of Commerce degree from York St John's University and has worked in the marketing world for ten years in various roles including at the Castle Howard Estate as Communications Manager from 2018-2021.
She said: "This is a hugely exciting opportunity for me. RFS is one of the most respected companies in the UK agriculture industry and I am proud to join a close-knit and talented team.
"It will be my responsibility to develop and implement an aggressive marketing strategy that builds on the substantial progress Ripon Farm Services has made over the past two years."
Richard Simpson, Chief Commercial Officer of RFS, said: "We look forward to Sophie's input as we develop our marketing strategy and grow our business.
"She comes to RFS at an important time in our development, as we seek to build on our past successes, improve our relationships with old and new customers and increase our visibility in the region."
Ripon Farm Services is one of the UK's largest John Deere dealerships with 11 depots, along with three Ifor Williams trailer dealerships and a new vehicle paint and body shop facility.
Last year the company launched Europe's largest combine harvester at the Great Yorkshire Show and earlier this year held a successful two-day agricultural machinery show in Harrogate.
:::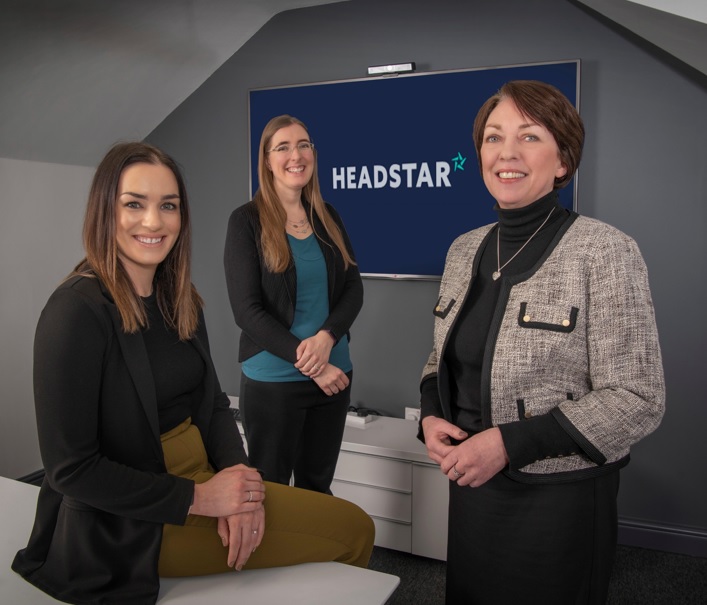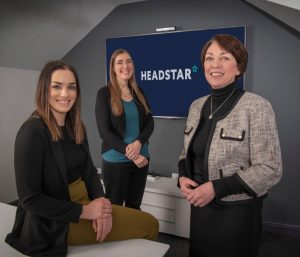 Financial recruitment consultancy, Headstar, has made two appointments and one promotion to its Leeds-based team following record demand for its services.
Sharon Phillips has been named head of the firm's transactional finance division. This is in increasing demand as employers look to strengthen their finance functions, including recruiting credit checkers and payroll managers.
With a successful recruitment track record spanning 30 years in top-tier organizations specializing in a variety of industries including legal, health, care and business support, Phillips has built an unrivaled reputation for developing lasting business relationships.
In her new role, she will support the growth of the transactional team, expanding her markets in temporary and permanent placements across the region.
She is joined by Sam Goodwin, who has been named head of marketing.
As a Certified Chief Marketing Officer with over 14 years of experience in market-leading companies, Goodwin will lead the development and implementation of a marketing strategy to complement the company's growth objectives, enhancing the profile of its program of services and events.
Headstar has also promoted Jenny Mayer to senior finance manager. A specialist in placing the Finance Controller and Finance Director roles, Mayer is now also responsible for leading a team of consultants recruiting part-time and qualified accountant positions across Yorkshire.
Commercial Director Natalie McGregor said: "Sharon and Sam both bring a wealth of expertise and experience.
"Their appointments, coupled with Jenny's well-deserved promotion, mean we are better placed than ever to connect businesses with the right people and meet the ever-increasing demand for our services.
"The business is off to a great start in 2022, and in addition to Sharon and Sam, we are looking to add at least four more people to our team over the course of this year, ranging from consultants to division heads, as well as the expansion of our portfolio FD team.
:::
CPP Group, a provider of personal protection and insurance products and services headquartered in Leeds, has confirmed the appointment of David Bowling as Chief Financial Officer, effective immediately.
Bowling has been with CPP Group for over 10 years, having joined the group's financial reporting division as a senior executive and most recently served as group chief financial officer.
He graduated as a chartered accountant from Mazars. Prior to working for the company, he was a group accountant for Barchester Healthcare Limited.
:::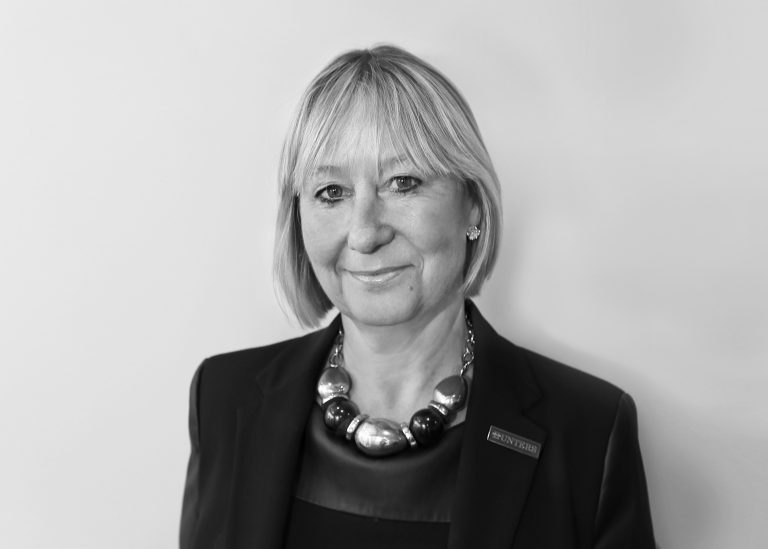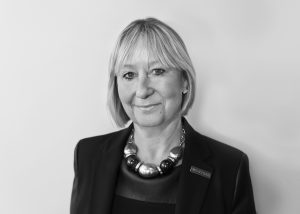 The Property Franchise Group PLC announces that Glynis Frew will step down as Managing Director of Hunters and the Board of Directors of TPFG effective March 31, 2022.
She will remain with the Group in a new role as Director of Training and Franchise Development..
After a period of more than 20 years with Hunters, after overseeing its growth and subsequent integration into The Property Franchise Group, she will now be responsible for driving the group's program to be an employer of choice and implementing the new Realtor Regulation (RoPA) initiatives.
Gareth Williams, an established member of the group's management team, will take on the role of Hunters MD.
Gareth Samples, CEO of TPFG, said: "I am extremely grateful to Glynis for all she has accomplished since we acquired Hunters, working closely with us to fully integrate the brand and sharing her knowledge with the whole group.
"I am confident that she will continue to add value to TPFG as day-to-day management of Hunters passes into the more than able hands of Gareth Williams.
"We have assembled a very strong leadership team and are thrilled to have such an experienced and accomplished leader to pass the torch to."
Frew added: "I have been with Hunters since 1999 and can honestly say it has been a privilege and an honor to serve or represent everyone who has been on the team during that time.
"I am very excited to continue in my new role with TPFG to work together towards our collective success.
"I will be responsible for driving the TPFG program to be an employer of choice; driving my passion for training to establish us with world-class training capability.