There are 35 mentor farms and 31 apprentices involved in this year's program, which covers all three prairie provinces. The Young Farmers program is still accepting applications from apprentices for certain farms.
"We see the program as an entry point into agriculture for young people who think they want to become farmers," says Kolby Peterson, apprenticeship coordinator at Young Agrarians Alberta. "Many who apply are pretty sure that farming is their career path or calling, but they may not be ready to run a farm, buy a farm or start their own farming business yet. .
"The apprenticeship program helps reinforce their belief that this is the direction they want to go. A few realize that farming may not be their wheelhouse, but the program gives them the skills and perspective to help them make that decision.
One of the most important things, Peterson said, is that apprentices gain a community and network of mentors and aspiring farmers who accompany them on the journey.
Play a game
Each year, the Young Agrarians create a list of approved mentor farmers. Mentor farmers must meet a number of criteria, including having five years of farming experience, practicing regenerative agriculture, and having the desire and time to teach and mentor an apprentice. All participating farms are subject to a site visit and must have workers' compensation insurance.
Those interested in learning must complete an application process, which includes submitting a short essay on their vision for regenerative agriculture and an interview. Successful apprentices then apply to work on mentor farms. Mentors conduct interviews and select the apprentice they believe is the best fit for their farm.
"Most apprentices begin their positions in late April or early May," Peterson said. "Their program is agreed upon and carried out primarily through their experience on their farm. Daily activities, where they receive the bulk of mentoring and learning, take place in the field on their farm. »
Most apprenticeships last eight to 12 months, with the apprentice fully immersed in all aspects of the agricultural business, such as tending the soil, pastures and livestock, direct farm marketing and use of sustainable practices for cereals, grains and vegetables.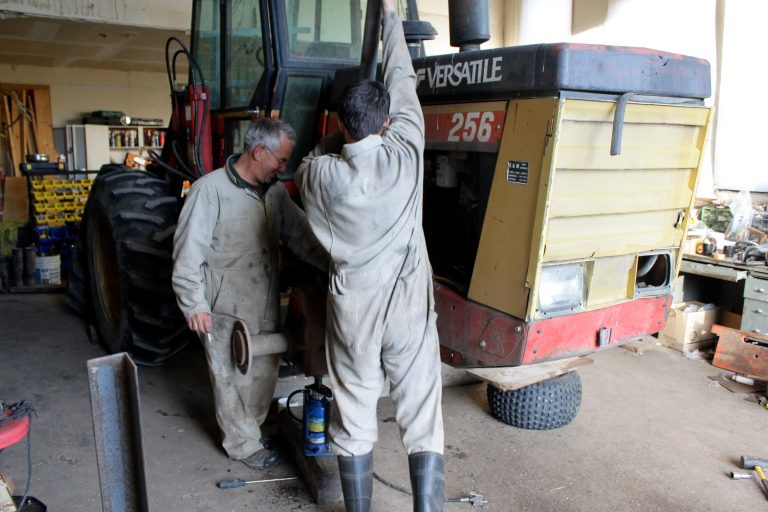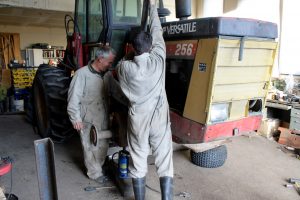 In addition to hands-on on-farm learning, apprentices also receive additional online training in the form of webinars and events, and participate in farm tours. Peterson said once a month, coordinators and apprentices visit mentor farms to encourage learning and community development.
"We visit a group of farms, sharing a geographic area together. They can see what different farms look like and how different scales of farms work and the workflow – and kind of gives them fodder to think about how other farms work.
A variety of farms
The mentor farms are varied and the farmers themselves have diverse expertise and skills. Mentor farmers recognize the interconnectedness of land and people and represent the principles of regenerative agriculture.
"This year we have an incredible diversity of farmers," Peterson said, with "everything from organic grain growers, livestock, mixed livestock, market gardens and apiaries. There are many opportunities if apprentices are only interested in vegetables; there are some who are only market gardeners or market gardeners. We have flower growers; we have dairies.
"If you can think of it, we probably have a farm that has it."
All farms involved in the program follow the principles of regenerative agriculture, which include reducing or eliminating tillage, protecting and covering the soil, maintaining living roots in the soil, increasing of biodiversity and the integration of livestock.
Prepare the next generation
Canada's 2021 Census of Agriculture puts the average age of Canadian farmers at 56, while the median age is 58. This means that a number of farmers may retire in the near future.
"We have a lot of farmers retiring. It's not just in Canada; it's a trend happening all over the world. (These farmers) are going to retire in the next 10 years or so and we don't have many successors," Peterson said, adding that a recent poll indicated that 74% of farmers say they will sell their land. in the next 10 years.
"It's a huge land transfer that's going to take place."
Peterson said the Young Agrarians are trying to do their part to help young people be ready to take charge of the land and be ready to steward and manage it responsibly.
"We will need this new generation of farmers, so to speak. This program…helps people who are thinking about it or aspiring to do it find a place to land and put their feet on the ground.
More information about the Young Agrarian Apprenticeship Program, including application forms, can be found on the Young Agrarian website at https://youngagrarians.org/apprenticeship-program.